It's quite hard. Mengingat bahwa rata-rata aku menyukai semua buku yang aku baca. Berhubung karena aku membeli buku dengan pertimbangan yang ketat. Meskipun kadang-kadang buku-buku banyak yang tidak sesuai dengan ekspetasiku.
5. Keegan's Love Pendant

Hanyalah sebuah cerita remaja, bergenre teenlit. Tentunya. Dengan tema dan konflik yang tidak berat, serta biasa. Hanya saja, klimaks pada buku ini membuat aku… merasakan arti penyesalan yang sebenarnya. Biasanya, aku selalu menghindari teenlit. Dengan alasan yang jelas: Konfliknya tidak menantang. Begitu pula dengan buku ini. Tapi, entah kenapa… aku masih mengingat dengan jelas bagaimana cerita ini berjalan. Meski sudah 2 tahun.

Bagaimana bisa seorang penggemar tidak menikmati karya penulis favoritnya? Ya, buku ini juga tentang penyesalan.
Cerita yang biasa tidak bisa menjamin apakah orang menyukai buku itu atau sebaliknya. Dengan konflik yang cukup berat, ketiga buku ini membuat aku terbawa suasana, gaya penulisan yang enak dibaca.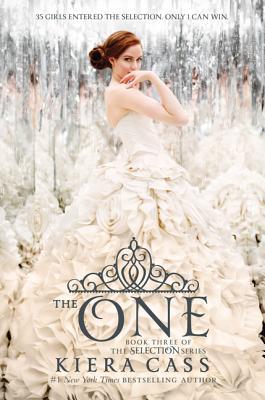 2. The One

I've been read the International edition, published by HarperTeen. Sebenarnya, pada awalnya aku memutuskan untuk menunggu sampai diterbitkan di Indonesia oleh Bentang Belia, tapi aku nggak sabaran. Setelah membaca The Selection dan The Elite yang menggantung, aku memutuskan untuk menyelesaikan seri ini. Dan yah… siapa yang akan melupakan akhir yang bahagia?
Ide cerita sangat cerdas, unik, dan yang paling penting… jarang ditemukan. Penulis menuliskan plot dengan rentang waktu yang cukup jauh, tapi berurut. Dari tahun 1932 sampai 2002. Serta tokoh yang hidup di waktu yang berbeda, tetapi saling terhubung dan… membentuk cerita yang… penuh emosi.