This is the second time that i participated in this tuesday weekly meme (hosted by http://www.brokeandbookish.com/). Actually, this topic made me a little bit sick. Why? Because re-read a book isn't my cup of tea. I've just always thinks that re-read a book that i've been read before wasted my time much.
Even though i don't re-read a book. I'll choose books that if i had a chance, i will re-read that books. By the way, i'm from Indonesia. So, most of my list will be Indonesian books. (Sorry for my bad grammar too.)
1. Sunshine Becomes You by Ilana Tan.
"Although there is nothing else in this world you can trust, believe me that I Love You with all my heart."
This book made me cry.  I was slightly touched by this book. This book give an obvious and also sad end. Besides that, Ilana Tan is my one of favorite Indonesian author. By the way, i'd always wait for her next book.
2. Fallen Too Far by Abbi Glines
The reason why i want to re-read this book is: i didn't finish (read) this book. I read this book for free in a web. (I've forgot the name was)
3. Always, Laila by Andy Eriawan
"She writes with the 'soul'.




He wrote with the 'what to be'




Then there is the story




of the two sides which seen with 'sense'. "
This book can make the atmosphere around us becomes more peaceful. Although the ending bite me hard.
4. Mockingjay by Suzanne Colling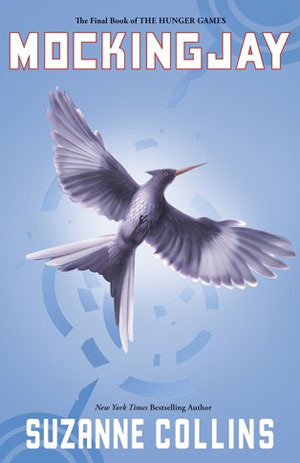 I don't know why this book didn't catch me. So, i planning to re-read this book. (Because the movie will come out at the end of this month)
5. Can i just wrote 4 books for this week list? Really, i haven't an idea.